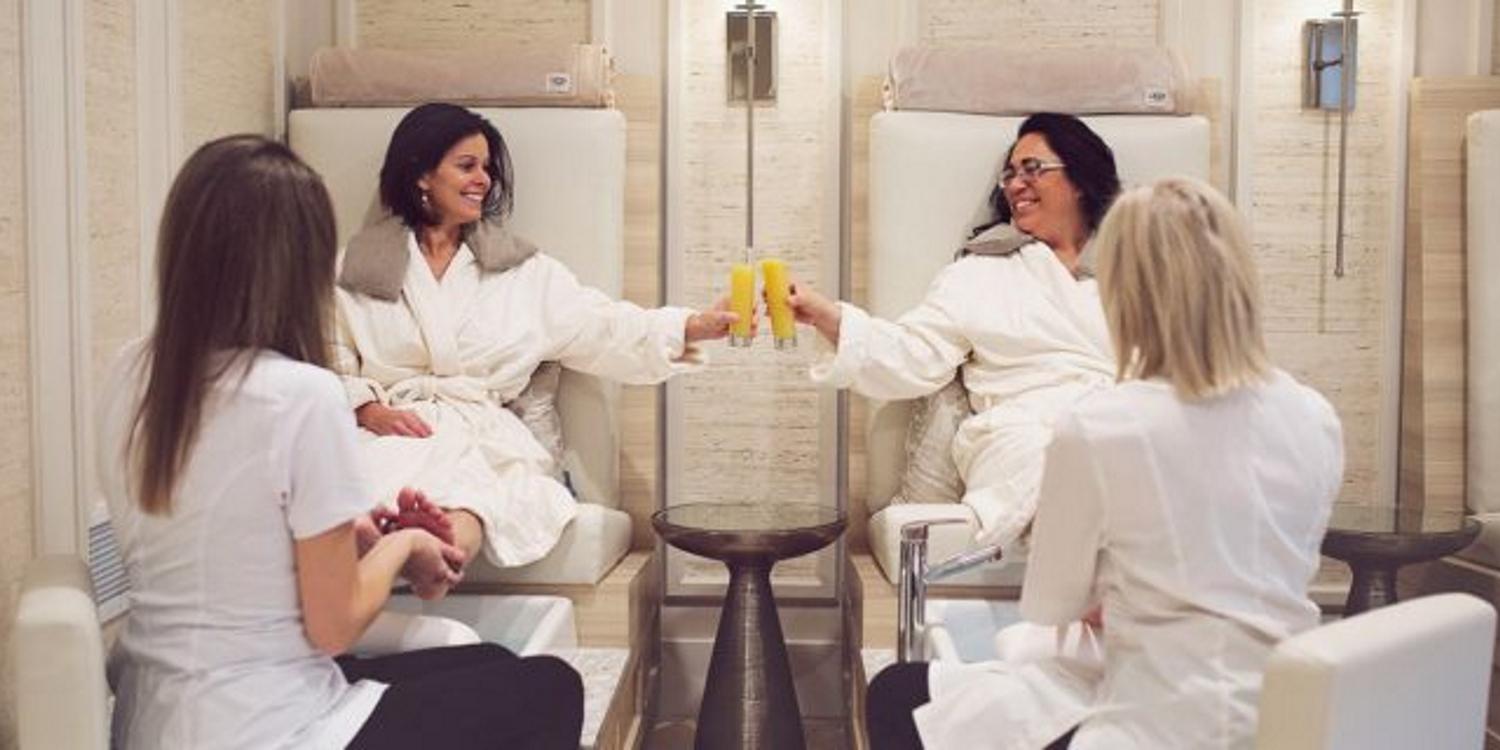 The Spa at The Inn at Bay Harbor Resort - Little Traverse Bay Michigan
By Deb Turk
Northern Michigan is home to a plethora of vacation activities for which most regions envy. Nestled along Little Traverse Bay, you'll find The Inn at Bay Harbor where every detail creates an Oceanside atmosphere drawing vacationers for varied reasons - downhill skiing, golf, surf and sun. The perfect complement, though, is the The Spa.

"Our mantra is 'Relax. Refresh. Revive.' and I would say this accurately describes not only our guest's experience, but our focus on continually upgrading our facility and spa experience. Over the past few years we've added a new salon, retail boutique, couples treatment room, and most recently a more spacious relaxation lounge with outdoor seating overlooking Little Traverse Bay in the summer months and a cozy fireplace to enjoy during the winter," commented Camryn Handler, Spa Director.

With a menu of services that rival any other, The Spa continually strives to develop services that are a fresh new way to spa. The newly added Rituals are 25 minute treatments tending to one of five areas with focus on restoring and rejuvenating. Each treatment incorporates massage into the ritual of peeling, hydrating and moisturizing your face, feet or hair. This treatment option takes away the excuse that there's not enough time to be pampered. To view a full menu of services, visit https://www.innatbayharbor.com/the-spa.

The Inn at Bay Harbor should not be overlooked as the perfect destination to host the wedding of your dreams. Imagine saying your vows as the sun dips into the bay. An absolutely beautiful setting to remember for a lifetime. The Spa can make it more memorable as they are fully equipped to handle all your needs for the big day. Camryn Handler recommends popping for their signature treatment to enhance your glow. "The Inn at Bay Harbor is well known as a fabulous wedding, honeymoon, and anniversary destination. Our signature service is a Rose Petal Indulgence that uses finely ground olive pits to exfoliate your skin and pure rose oil lotions to hydrate your skin and enliven your senses. It's fantastic," described Handler.

The products selected to use and sell demonstrates a commitment to the best care for their guests. "The Spa offers a variety of natural products ranging from Jane Iredale Mineral Makeup to June Jacobs facial and body products that do not contain parabens, preservatives, synthetic dyes, and sulfates," discussed Hander. "This spring 2011 we are launching a new line of Mama Mio products and treatments specifically for Mom's, and all of these products are free of coluorants, parabens, sodium lauryl and laureth sulfate, synthetic fragrance and xenoestrogen. We select products that nourish our bodies and support us in being more healthy and balanced. The great news is they also get results and that makes us feel great too!"

Whether planning a golf or ski vacation, The Spa makes your getaway extra special. "Our most popular spa service is the 75 minute Petoskey Hot Stone massage. We incorporate actual Petoskey Stones into the service and they were all found right here in Northern Michigan. You receive a wonderful massage using the hot stones to relax and melt away muscle tension. It's pure heaven," summarized Handler. This is the treatment sure to send you home "Relaxed. Refreshed. Revived.".
Revised: 01/09/2023 - Article Viewed 489 Times
About: Deb Turk
---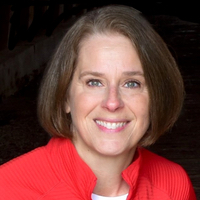 Deb Turk is a contributing editor for SpaTrips.com. Deb is the Women's Contributing Editor for Midwest Golfing Magazine and specializes in writing about golf and spa destinations. Besides hitting fairways on the golf course and being pampered at the spa, Deb is a culinary wiz, an avid reader, and lover of animals.
---